Subscribe to our Facebook Bot
Read our Roadmap to understand how this work falls into priorities set by the Drupal Association with direction and collaboration from the Board and community.
Our December update comes to you a bit later than our usual monthly posts, for all the usual practical reasons: holidays, vacations, and our staff retreat in early January. But also, because we've been reflecting on the past year, and planning for the year to come. You'll soon hear about our initiatives for 2017, but for now? let's dive into what we did in December.
Drupal.org updates
DrupalCon Baltimore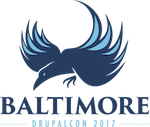 At the beginning of December we launched the full site for DrupalCon Baltimore, which is coming up April 24-28. For the first time, we launched the full event site including the call for papers, scholarship applications, and registration all on the same day.
Early bird pricing is available for a limited time, so we encourage you to register today.
Stable release of the Composer Fa
Read more
---
Join over 5000 Subscribers!
Get latest News, Widgets, Apps and much more straight into your INBOX for free. Just Enter your email address, Verify and join our Newsletter!